Highlights of 2017-2018 Program Year

Our branch had a very strong mission-based program year. Highlights included the following:
Gerrymandering
Women Scientists in Antarctica, presented by Dian Bellinger, author of Deep Freeze
Women at the Helm, a panel discussion featuring the Vienna Town mayor and two town council members
Nationally-known speaker Sister Simone Campbell who spoke on income inequality at a public meeting attended by 170 people
Last fall we participated in the AAUW Get Out the Vote Project by registering voters in Vienna. Branch members attended Virginia AAUW Capitol Hill Day and State Lobby Day in
Richmond. Two of our members are part of the AAUW Lobby Corps.
We met our goal for AAUW Fund through a combination of direct donations by members,
Amazon Affiliate receipts, and a Games Night at a member's home, where members played a variety of board games—raising funds while having fun!
Our members enjoyed social times such as our holiday luncheon, which also benefits the Fairfax County Women's Shelter, and a member-led garden tour. Interest groups include four book groups, a Great Decisions discussion group, and a monthly movie meet-up group.
New ventures this year included the purchase of a projector to show AAUW videos at monthly meetings and to use for program projection needs. Our membership vice-presidents developed a method to help new members feel welcome: the Friendly Foursome, a casual way for two new members to meet for coffee or a snack with two "seasoned" members.
---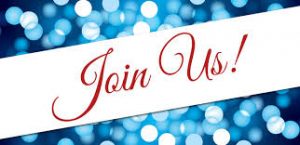 Open House, Vienna Area Branch
Saturday, September 8, 2018
Patrick Henry Library
10:00 to noon
Save this date in September and join us! You will learn about upcoming programs of our active AAUW branch and meet some of our welcoming, enthusiastic members. Those who join at the Open House receive a discount on national AAUW dues. Please contact us for more information.