How to Support AAUW's Mission
Every gift to AAUW has an impact — but your dollars go furthest when they support funds critical to our mission. AAUW's strategic plan lays out a bold vision for the future. By giving to the AAUW Greatest Needs Fund you can make that vision a reality. Donate today!
The Vienna Area Branch donates to the Greatest Needs Fund every year through individual donations and branch fundraisers.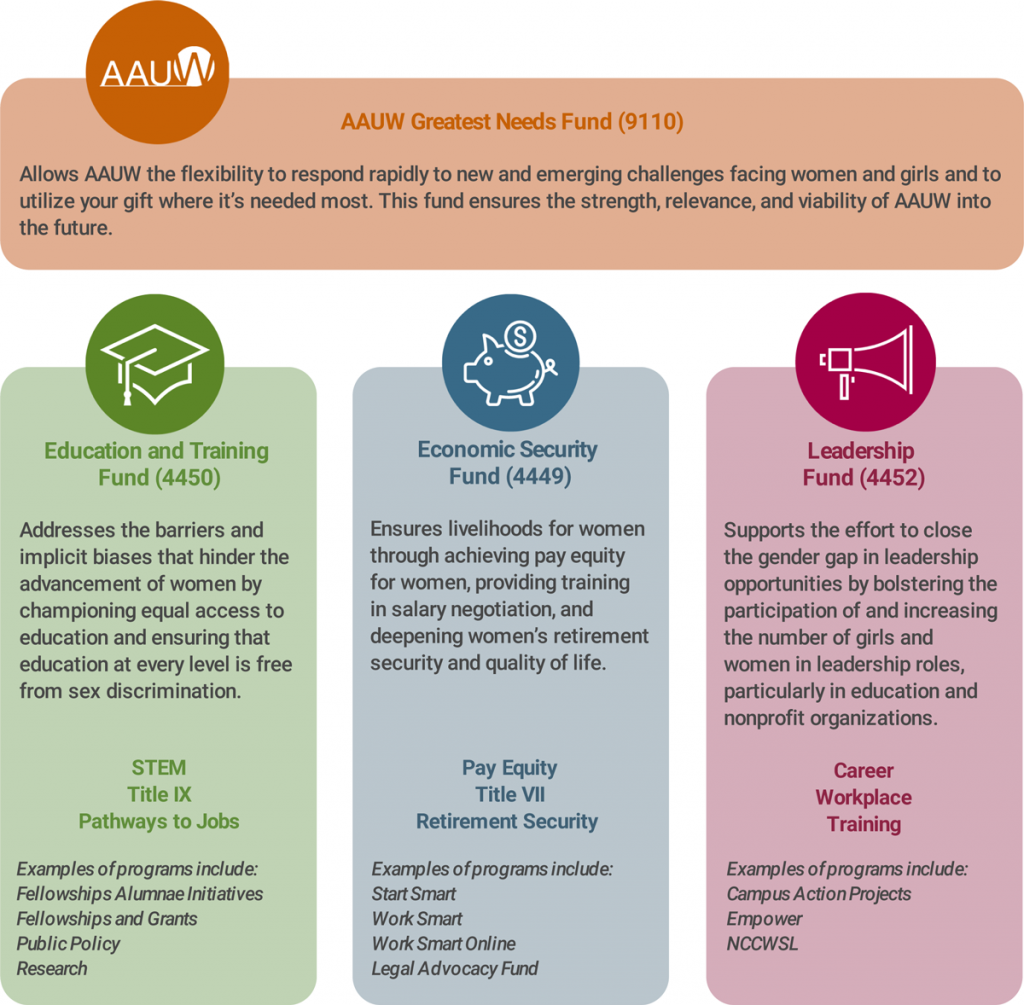 For more information, please contact us and enter "AAUW Funds" in the Subject field.