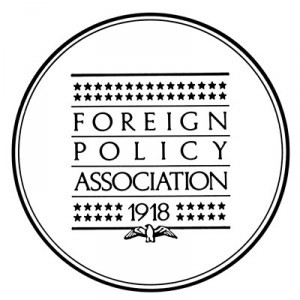 Great Decisions is a Foreign Policy Association program designed to engage citizens in learning about the world. Our branch's Great Decisions group reflects the interest of branch members in AAUW's rich legacy of international work and its consultative status at the United Nations.
Each year a panel of experts chooses eight topics for study. The program model involves the following:
Reading the Great Decisions Briefing Book
Watching the short, related DVD
Meeting in a group to discuss the most critical global issues facing America today.
The Vienna Area Branch group meets on the third Sundays from 2 p.m. to 4 p.m. in members' homes.
January, Climate Change and the Global Order
February, India and Pakistan
March, Red Sea Security
April, Modern Slavery and Human Trafficking
May, U.S. Relations with the Northern Triangle
September, China's Road into Latin America
October, The Philippines and the U.S.
November, Artificial Intelligence and Data
To learn more about our Great Decisions group, please contact us and include "Great Decisions" in the Subject field.