What is the AAUW Fund?
The AAUW Fund is a general fund for unrestricted gifts, which are used when and where they are most needed. By donating to the Fund, you help incubate and grow our highly successful, community-based, mission-driven programs. Learn about some of them below and get additional information about others here.
The Vienna Area Branch donates to the fund every year through individual donations and branch fundraisers.
---
Legal Advocacy Fund

The Legal Advocacy Fund works to challenge sex discrimination in higher education and the workplace. Our resources range from community outreach programs to backing of major cases.
---
Educational Opportunities Fund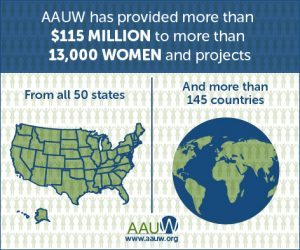 The Educational Opportunities Fund provides fellowships and grants for graduate women in this country and around the world. For the 2018-19 academic year, 250 outstanding women and nonprofit organizations serving women and girls will receive $3.9 million from AAUW.
---
Eleanor Roosevelt Fund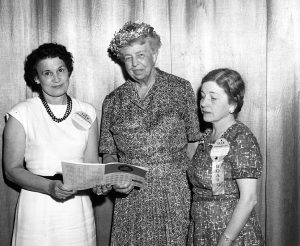 This fund supports AAUW's groundbreaking research on issues related to gender equity in education and the workplace.
Recent research includes Broken Ladders:  Barriers to Women's Representation in Nonprofit  Leadership (May, 2018) .
---
Public Policy Fund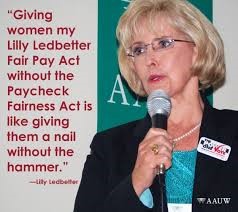 The Public Policy Fund advocates for policies and laws important to women and girls. The voices of AAUW members helped pass invaluable legislation such as the Family and Medical Leave Act and the Lilly Ledbetter Fair Pay Act.
---
For more information, please contact us and include "AAUW Fund" in the Subject field.